Understanding Idiopathic Pulmonary Fibrosis (IPF)
Idiopathic Pulmonary Fibrosis (IPF) is a severe and progressive lung disorder characterized by fibrosis or scarring of the lung tissue. The term 'idiopathic' signifies that the exact cause of the disease is unknown. This condition hinders the lungs' ability to transport oxygen into the bloodstream, subsequently affecting the oxygen supply to the body's vital organs. Symptoms include breathlessness, chronic dry cough, fatigue, and discomfort in the chest. Sadly, IPF has no cure yet and the prognosis is often poor with a median survival time of 2-5 years after diagnosis.
The Role of Clinical Trials in Medical Research
Clinical trials are crucial in medical research as they allow researchers to test new treatments, interventions or tests as a means to prevent, detect, treat or manage various diseases or medical conditions. They provide the scientific basis for the development and marketing of new drugs, and are the final step in a long process that begins with research in a lab. Without clinical trials, no new medication can be approved for treatment, hence the importance in finding a cure or management strategy for IPF.
Current Treatment Options for IPF
As of now, the treatment options for IPF are limited and primarily focused on slowing the disease progression and relieving symptoms. Medications like Pirfenidone and Nintedanib are used to slow down the lung damage. In severe cases, lung transplantation might be an option. However, it comes with its own set of risks and complexities. Therefore, there is a dire need for more effective treatments, which can only be realized through clinical trials.
Importance of Clinical Trials for IPF
Clinical trials are particularly important for IPF due to the lack of understanding about its cause and progression. These trials offer hope for better treatment strategies that can improve the quality of life and extend survival for individuals with IPF. They also provide valuable opportunities to gain further insights into this complex disease. Through clinical trials, we might be able to unlock the mystery behind the cause of IPF and potentially find a cure.
Volunteering for Clinical Trials
Volunteers for clinical trials play a crucial role in advancing medical research. By participating in a trial, individuals can contribute to the understanding of how the disease works and help test the effectiveness and safety of new treatments. While there are potential risks associated with participating in a clinical trial, there are also many potential benefits, including access to new and potentially more effective treatments before they are widely available.
Success Stories From Clinical Trials
There have been numerous success stories from clinical trials across various medical fields. In the context of IPF, clinical trials have led to the discovery and approval of the two main drugs currently used for treatment, Pirfenidone and Nintedanib. These success stories serve as a beacon of hope for the future of IPF treatment and highlight the critical importance of clinical trials.
Future of IPF Treatment
The future of IPF treatment looks promising with numerous clinical trials underway. These trials are exploring various treatment avenues including anti-fibrotic drugs, anti-inflammatory drugs, and even stem cell therapy. The ultimate goal is to find a cure for IPF, but in the meantime, these trials aim to find more effective treatments that can slow disease progression and improve patients' quality of life.
Conclusion
In conclusion, clinical trials are of paramount importance in the search for effective IPF treatments. Although the disease is currently incurable and its progression is not well understood, clinical trials provide hope for a better future for IPF patients. By participating in these trials, individuals can contribute to the development of new treatments that may one day cure this devastating disease. As a community, we must continue to support and participate in clinical trials to advance IPF treatment and research.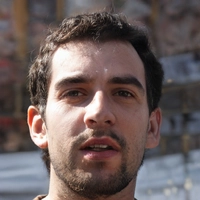 Alistair Beauchamp
As a pharmaceutical expert, my passion lies in researching and understanding medications and their impact on various diseases. I have spent years honing my expertise in this field, working with renowned companies and research institutions. My goal is to educate and inform others through my writing, helping them make informed decisions about their health. I strive to provide accurate, up-to-date information on a wide range of medical topics, from common ailments to complex diseases and their treatments.