Understanding Brinzolamide Eye Drops
As someone who cares about their eye health, it's important to stay informed about the safety and effectiveness of various eye drop options. In this article, we're going to take a closer look at brinzolamide eye drops, a popular choice for managing eye conditions such as glaucoma. We'll explore how these eye drops work, their benefits, potential side effects, and much more. So, let's dive in and learn more about this important eye care product.
How Brinzolamide Eye Drops Work
Brinzolamide eye drops are classified as a carbonic anhydrase inhibitor. This means that they work by reducing the production of fluid in the eye, which in turn lowers the pressure inside the eye. High intraocular pressure can cause damage to the optic nerve and lead to vision loss, so maintaining a healthy eye pressure is crucial for preventing conditions like glaucoma. By using brinzolamide eye drops, you can effectively manage your eye pressure and protect your vision.
Benefits of Brinzolamide Eye Drops
There are several benefits to using brinzolamide eye drops as part of your eye care routine. First and foremost, these eye drops are proven to be effective in reducing intraocular pressure, which can help prevent or manage glaucoma. Additionally, brinzolamide eye drops have fewer systemic side effects compared to oral carbonic anhydrase inhibitors, making them a safer choice for many patients. They are also easy to use and can often be combined with other eye drop medications for a more comprehensive approach to eye care.
Potential Side Effects of Brinzolamide Eye Drops
As with any medication, it's important to be aware of potential side effects associated with brinzolamide eye drops. Some common side effects may include burning or stinging upon application, blurred vision, dry eyes, or an unpleasant taste in the mouth. Less common but potentially more serious side effects can include eye pain, swelling, or redness, as well as signs of an allergic reaction such as rash, itching, or swelling of the face, tongue, or throat. If you experience any of these more serious side effects, it's important to contact your healthcare provider right away.
Proper Use and Storage of Brinzolamide Eye Drops
To ensure the safety and effectiveness of brinzolamide eye drops, it's important to follow proper usage and storage guidelines. Always wash your hands before applying eye drops, and avoid touching the dropper tip to any surfaces, including your eye, to prevent contamination. Follow your healthcare provider's instructions for the correct dosage and application frequency, and be sure to report any ongoing issues or concerns. Store your eye drops in a cool, dry place away from direct sunlight, and always check the expiration date before use.
Interactions with Other Medications
Before starting any new medication, it's important to discuss potential interactions with your healthcare provider. Brinzolamide eye drops may interact with other medications, including other eye drops or oral carbonic anhydrase inhibitors. Additionally, certain medical conditions may affect the safety and effectiveness of brinzolamide eye drops, so be sure to provide your healthcare provider with a complete medical history to ensure the best possible care.
Consulting Your Healthcare Provider
Ultimately, the decision to use brinzolamide eye drops should be made in consultation with your healthcare provider. They can help determine if these eye drops are the right choice for you based on your specific needs, medical history, and any potential risks. By working closely with your healthcare provider, you can ensure that you're taking the best possible care of your eyes and preserving your precious vision for years to come.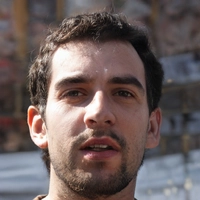 Alistair Beauchamp
As a pharmaceutical expert, my passion lies in researching and understanding medications and their impact on various diseases. I have spent years honing my expertise in this field, working with renowned companies and research institutions. My goal is to educate and inform others through my writing, helping them make informed decisions about their health. I strive to provide accurate, up-to-date information on a wide range of medical topics, from common ailments to complex diseases and their treatments.